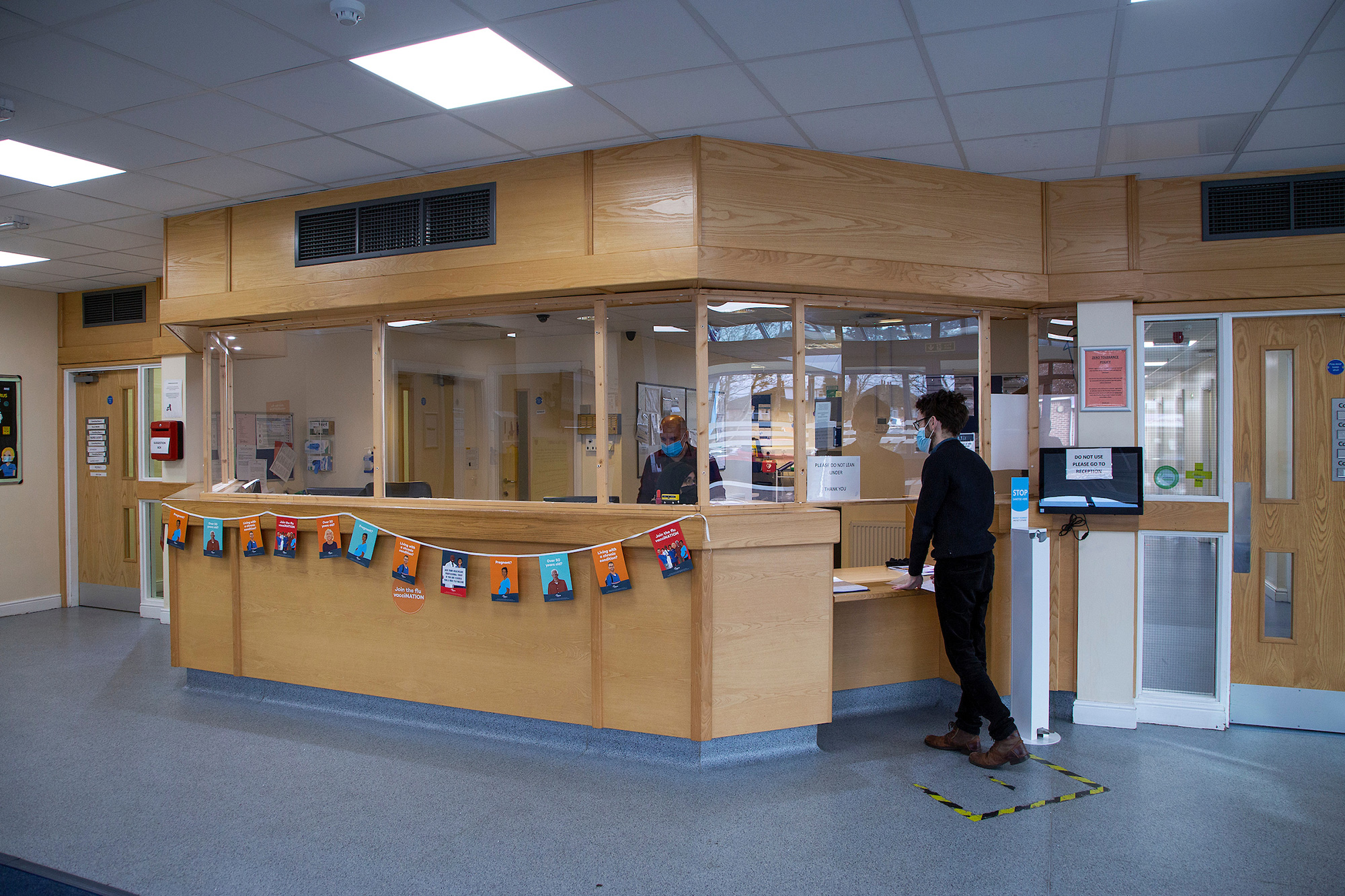 Member representatives
Dr Waqar Azmi OBE

Senior Independent Director Badger

(To Follow)

Sandra Mabbott

Chief Executive BEDOC

Nigel Gazzard

Managing Director BRISDOC

Nigel joined the NHS in 2005 from the financial services industry. Working at senior levels, he enjoyed a varied career gaining experience of both strategic and operational roles covering everything from customer service, relationship management, information processing and large scale call centres. The skills learned have proved invaluable in supporting the development of BrisDoc as a patient centred, high quality NHS service provider. He holds a Masters Degree in Leadership from Exeter University, is a published author and continues to hold various directorships, although, his primary commitment is with BrisDoc.

Susan Blakemore

Chief Executive CHoC

Susan began her career as a midwife and subsequently took on a Primary Care Development Manager role working with the evolution of Primary Care Groups and Primary Care Trusts in Cumbria. During this period she worked successfully towards an MBA which she completed in 2001. Susan subsequently worked in a number of Primary Care settings, moving into the world of Out of Hours in 2002 where her initial responsibilities involved reshaping the out of hours service and ensuring a strong clinical mix. In 2009 the merger of CueDoc – Cumbria Emergency Doctors on Call – and Baycall, the out of hours service covering the South Lakes and Furness localities, created Cumbria Health on Call to which Susan was appointed Chief Executive. As Cumbria Health on Call moves into the future, Susan is keen to develop services 24/7 with CHoC becoming a key central point of contact for Cumbrian patients.

Ann Convery

Chief Executive Dalriada Urgent Care

Ann joined the staff at Dalriada in August 1996. Prior to this, she worked in the health sector since leaving university. Ann is part of the management team and her role in Dalriada involves overseeing the running of a large organisation with 500+ P/t time covering the Northern area. Ann's ongoing aim is to develop and improve Dalriada and is keen to be involved in future projects and Regional work.

Stephen Bateman

Chief Executive DHU Health Care

Stephen joined DHU as Chief Operating Officer on 6th January 2014, he was promoted to Chief Executive Officer in July 2014. Stephen has had a successful career in healthcare where he has previously worked for Allied Healthcare Group and Saga Healthcare. He has a wealth of operational, finance, customer service, project management, and commercial experience in the UK and abroad. Stephen is a Chartered Accountant (CPFA) and Member of Association of Accounting Technicians (MAAT). Stephen resides in Nottingham and is married with 3 children. He is interested in football, cricket, golf, gardening, travel and DIY.

Suzy Layton

Chief Executive FCMS

Suzy Layton is the CEO of FCMS (NW) Ltd, a social enterprise, not for profit organisation founded in 1994. FCMS is proud to provide medical, dental, specialist call handling and support services to the NHS and private sector, both on a local and national footprint. Suzy joined FCMS in 1997 and has tirelessly developed the organisation whilst in a senior post until she naturally evolved as CEO in 2004. A physiotherapist by profession, Suzy's natural place and passion is people grounded with a strong strategic focus, she is driven by what 'feels right' which to many is perplexing but is what essentially maintains energy and sound business. Always inclusive, Suzy likes nothing more than "building things". Suzy is determined to ensure that national policy is firmly anchored into local health care, with the patient truly at the heart of genuinely slick, smooth and better patient/caller journeys.

Jenny Parr

Managing Director FedBucks

I am a senior operational leader who helps healthcare providers to deliver and sustain high-quality, cost-effective clinical services that meet both patient and trust needs. After successfully completing an Executive MBA this year I also have a strong academic knowledge of business. I bring strategic leadership skills developed through senior roles to nurture and motivate high-performing teams across multiple sites. Driven and tenacious, I strive to make things the best they can be, and ensure that teams and operations have achieved their potential. With a career that has taken me from nurse to senior manager, I bring in-depth understanding of operational issues and pressures and can engage with staff at all levels to realise opportunities for improvement. I adapt well to different settings, situations, and people, and am at ease whether negotiating multi-million-pound contracts, securing support for change, or collaborating with external agencies to assure delivery of strategic plans.

Dr Andrew Catto

Chief Executive IC24

Andrew joined IC24 in 2017 as Chief Medical Officer and was promoted to Chief Executive in 2020. Andrew's background is a Geriatrician and General Physician, and he has a wealth of experience in multiple, senior medical leadership roles across primary and secondary care. Following his academic career with the Medical Research Council, Andrew moved back into clinical practice joining Airedale Hospital as a Consultant in Stroke and Elderly Care, delivering care in a community setting before progressing to Medical Director at the Trust. In 2009, Andrew was appointed as Medical Director at Heart of England NHS Foundation Trust (HEFT), moving into an Interim Chief Executive role before being appointed as Deputy CEO. In March 2015, Andrew became an Associate Director at NHS England, gaining experience of developing new models of care and system transformation, such as the four West Midlands Service Transformation Plans. Andrew's leadership style is 'leading from the front' and he strongly believes in empowering others and is extremely supportive of employee development.

Jan Randall

Chief Executive Kernow Health CIC

Jan Randall joined Kernow Health as CEO, bringing the benefit of her broad experience gathered from her roles outside of Cornwall. Having worked for several years in the financial sector and with a background in system wide and integrated healthcare, Jan brings a wide portfolio of skills to the organisation. She joined us from her most recent role as CEO for a Primary Care Federation since 2018, which reflects a similar patient demographic in terms of residents and deprivation to that of Cornwall. Her first experience of urgent and out of hours working was for Prime Care 20 years ago. Jan also has high level experience of dealing with the wider healthcare environment having been on the Executive Board of the National Association of Primary Care (NAPC) for seven years in the early 2000s and 2010s.

Helen Carr

Chief Executive Local Care Direct

Helen leads the executive team to develop strategic plans in association with other partners and to ensure these are delivered and, as an integral member of the Board, reviews performance and oversees effective governance of the company. A key priority is to champion patient services and standards, as well as influencing and supporting national, regional and local healthcare policy and decision-making. Helen is also a financial specialist in Internal Control Environments and Procedures and has experience in internal audit, negotiation, organisational set up, acquisitions, quality assurance. Helen has worked with audit, legal and banking professionals at PLCs, private companies, social enterprises and charitable organisations.

Tessa Harvey

Chief Executive LCW

Michaela Buck

Chief Executive Mastercall

Experienced leader with more than 25 years experience in urgent 'out of hospital' healthcare; passionate about providing high quality, safe patient centred services and being a caring and nurturing employer. Specialising in the development and delivery of innovative services, embracing the use of digital technology, with a specific focus on hospital admission avoidance and early supported discharge to improve patient outcomes, reduce inequalities and maximise return on investment for the benefit of the NHS. Michaela is also a director of the Greater Manchester Urgent Primary Care Alliance (in partnership with Bardoc and gtd Healthcare) and has been instrumental in the collaborative partnership approach to developing the Greater Manchester Clinical Assessment Service (CAS) and dental helpline.

Arwel Griffiths

Chief Executive NEMS

Arwel took up the position of Chief Executive at NEMS Community Benefit Services on 1st May 2018 following 8 years serving as a Non-Executive Director on its Board. Prior to taking up the Chief Executive role, Arwel had 36 years' experience acting in a business capacity in science and engineering industries in both the private and public sector. He lives in Bleasby, Nottinghamshire, and is married with two adult daughters, one of whom is a GP in Exeter.

Felicity Greene

Chief Executive NHUC

Felicity has over 20 years of experience in the Pharmaceutical industry much of which was at Director level. During that time she has lived and worked in the US and Germany and managed teams around the world. Felicity then joined the NHS as a Divisional General Manager for a major acute, before going on to an Exec Directors role with the only combined Trust in the country. To gain primary care experience Felicity then joined South, Central and West Commissioning support unit as their Director of Operations working with 44 CCGs across the south of England before joining NHUC in September 2016. Felicity is a Pharmacist with an MBA from Cranfield and she is also a fellow of the chartered institute on marketing.

Steve Rubery

Chief Executive PELC

Steve has over 35 years' experience of working in the NHS, beginning his career as a pharmacist and working up to being a Trust Chief Pharmacist before moving into senior management. Steve joined PELC as CEO in May 2022 from North East London CCG (NEL) where he was Director of Planning and Performance. Prior to this he was Director of Commissioning and Performance and Deputy Chief Executive of Barking and Dagenham, Havering and Redbridge CCGs (BHR). Steve has a wealth of experience in the Urgent and Emergency Care arena having been the commissioning lead for UEC while at NEL and BHR and having managed ED Services at both Barking, Havering and Redbridge University Hospitals NHS Trust and Mid Essex Hospital Services NHS Trust. Steve lives in Ilford and is married with two grown up children and two dogs.

Dave Horsfield

Chief Executive Primary Care 24

(To follow)

Steven Pink

Chief Executive SELDOC

Since joining SELDOC in 2017, Steven has delivered his new strategy successfully, substantially improving performance clinically, operationally and commercially. Throughout the Pandemic Steven has led the team to deliver new and improved services while supporting SELDOC staff and colleagues at a challenging time. Steven's 'patient first' values permeate the organisation which has built a strong reputation with local GP Surgeries, NHS Commissioners and partner organisations. SELDOC is known for its service quality, ability to mobilise quickly and dedication to patient care.

Dan Robinson

Chief Executive Shropdoc

Details to follow

Dr Dawood Anwar

Chief Executive SPCT

David Pannell

Chief Executive Suffolk GP Federation

David is the Chief Executive of Suffolk GP Federation which he helped form in 2012. The Federation is one of the leading GP owned organisations enabling primary care to work at scale. The Federation runs a series of innovative services including most of the diabetes in North East Essex, ultrasound, Lymphoedema, community cardiology and pain. David has worked with a variety of primary care organisations in Suffolk since 2007. Prior to working in health he spent fifteen years as a management consultant with Price Waterhouse and as Director of Research at Durlacher, an investment bank in the City of London. He has a BA Economics from Manchester University, MA in Political Sociology from Leeds and an MBA from Strathclyde Graduate Business School.

Dee Ward

General Manager Western Urgent Care

Details to follow
Associate member representatives
Richard Bowen

National Programme Director NHS 111 Wales

Richard has over 25 years NHS experience having originally joined as a National Management Trainee (1992). He spent the early part of his career in various operational roles within acute hospital and primary care organisations in NHS England and Northern Ireland. Since 2007, Richard has held a number of senior roles within NHS Wales, initially as the Director for the Delivery and Support Unit and then promoted to the Director of Operations, NHS Wales based in Welsh Government. Latterly, Richard was the Executive Director of Planning for Aneurin Bevan University Health Board and since January 2015, was appointed as the National Programme Director for 111 /out-of-hours service. This service will ensure that all Welsh patients who have an urgent need for health advice and support will be able to do so via a free telephone line and /web based support and also access out-of-hospital services.

Liam Quinn

Chief Executive Northdoc Medical Services

Liam Quinn is Chief Executive of northdoc Medical Services. Involved from the very start, his initial contract was to set up the company on behalf of the local North Dublin GP population. He was subsequently appointed Chief executive. He is passionate about service delivery that is underpinned by the best governance at all levels and by seeking innovative ways of improving primary care in out of hours. He believes that standing still is not an option and that we must continue to assess our performance by seeking the input of GPs and patients, and all the staff involved in the organisation. Since joining Northdoc he has invited MPS audits, the introduction of Clinical audit, and web-based support for GPs in out of hours, and linking Northdoc in with UHUK. His background in not for profit includes the setup of housing and drug addiction services to the homeless in Dublin with The Peter McVerry Trust and in fundraising.